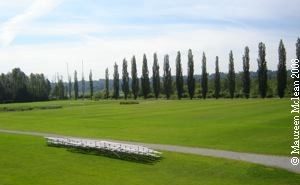 Match Fields
BLRC has the exclusive use of two full-size rugby match pitches, both with permanent goal posts. Rugby can be watched from the sidelines, a grandstand on the east sideline or from the seats in the Club's public bar or on its patio.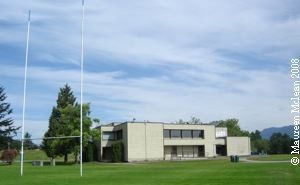 Clubhouse Facilities and Weightroom
Before and after practices and games, players have access to on-site changing facilities that feature warm showers. BLRC Clubhouse changerooms feature massage tables for pre-game taping and massage by our athletic trainers. Next to the changerooms is a weightroom for Club members, which features stationary bikes and a complete range of barbell, dumbell and medicine ball weights.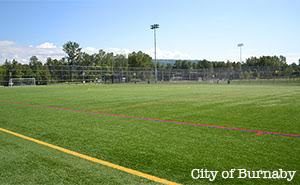 Training Facility
BLRC also trains at the Burnaby Lake Sports Complex West turf fields, featuring full size artificial turf fields and a ScrumMaster scrum machine. The facility has another set of change rooms with full showers and is conveniently located across the street from the BLRC Clubhouse.
Public Bar and Banquet Facility
BLRC's clubhouse is located at the field complex, and provides a convenient area for viewing the games. The clubhouse hosts a licensed public bar and lounge with large screen televisions. The clubhouse also has a banquet facility, with capacity for 120 guests. Members of the public wishing to rent the banquet facility should call the clubhouse at 604-294-4144 or email inquiries@burnabylakeclubhouse.ca.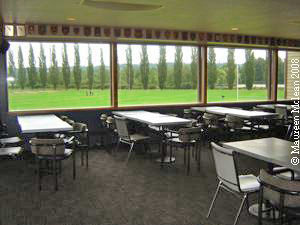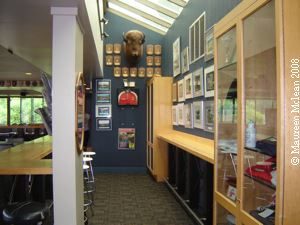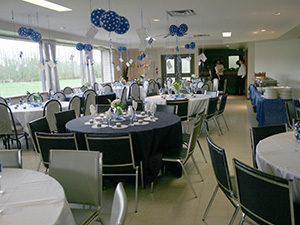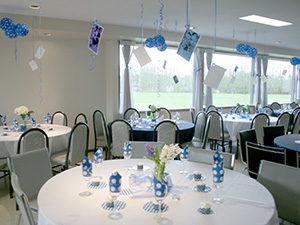 Address:
3760 Sperling Avenue
Burnaby, BC V5B 4X5
Clubhouse Telephone:
604-294-4144